Crypto Hardware Wallet Shop - TJ Wallet Bundle
TJ Wallet providing smart gadget for safety of your funds and you can place your order at Crypto Hardware Wallet Shop.The One-stop Solution for your Digital Assets. Securely store and manage crypto offline. The Best Hardware wallet solution engineered for maximum security and simplicity.
The most attractive price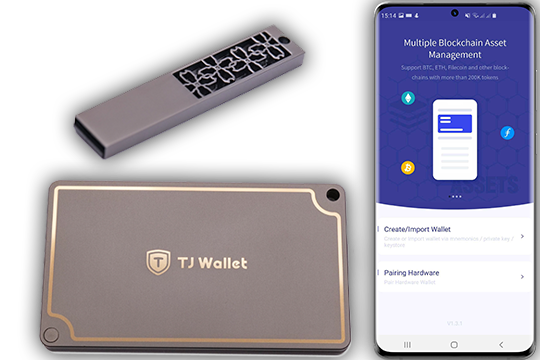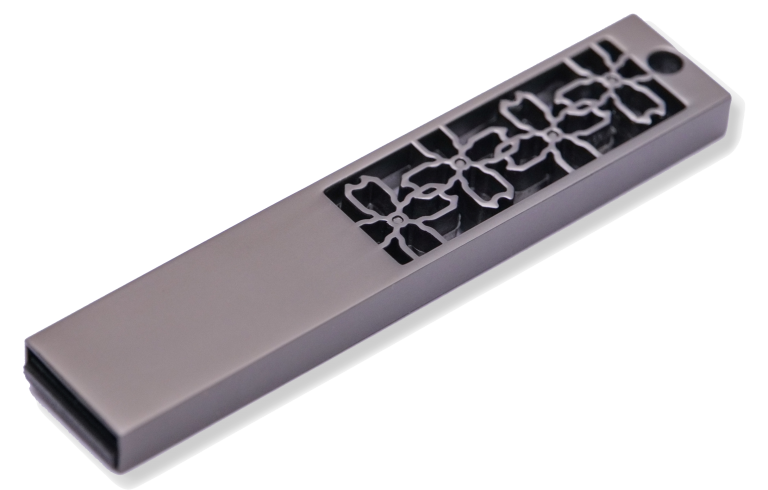 W1 Secure Hardware Device
Back up your crypto hardware wallet and make your private key indestructible
Protect your private key in 8mm aviation aluminum alloy.
Water resistance
High-temperature resistance -20°C to +60°C
Anti-corrosion
Standard credit card size :105mm * 60mm * 8mm
Color: Space Gray
Material: Aviation Aluminum Alloy
Weight:100g
Securely store and manage your digital assets offline.
Multiple encryption technology
Support ETH, BTC, FILECOIN etc…and 2000+ tokens
Open‑source auditability
Easy backup & recovery
Material: Titanium Alloy, New Electroplating Process
Temperature resistance: -20°C to +60°C
Size:60mm * 12mm * 4mm
Color: Space Grey
Weight: 10g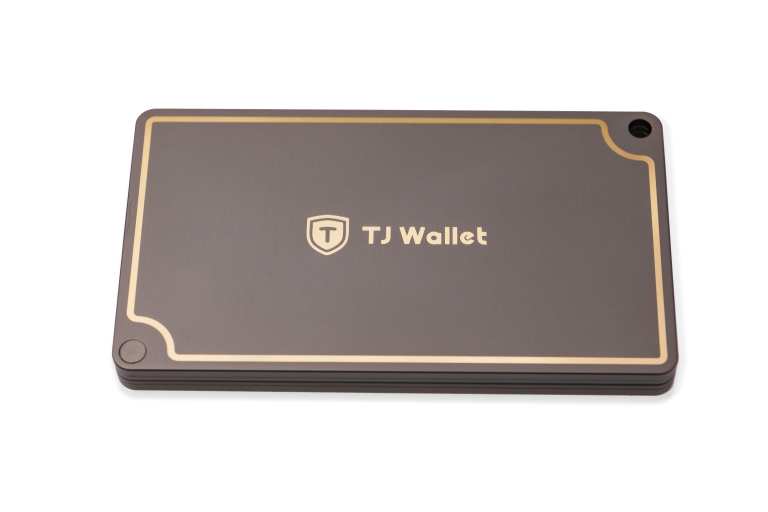 Manage 40+ coins including BTC, ETH, FILECOIN, and 2000+ tokens.
Import multi-signature addresses, sign and send multi-signature transactions.
Access ETH, EOS, TRON, and other blockchains with more than 3000 high-quality DApps